Hello and welcome back to the newest installment of the Fallon legacy! I don't have much to say here so I'll just leave it at this: Enjoy!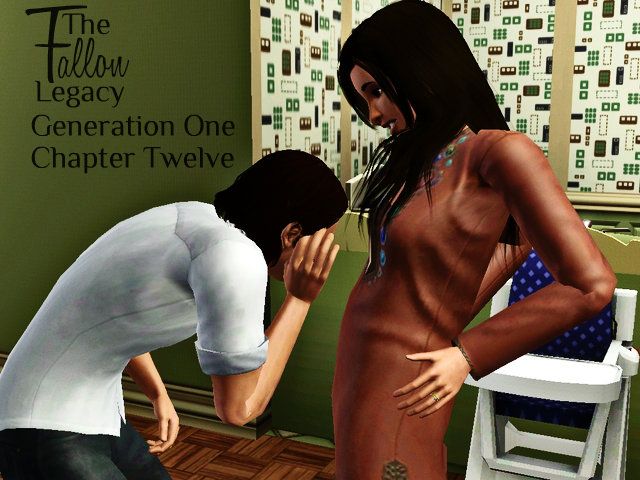 Gwen.
Dylan wasn't sure where the name came from, but laying there in that hospital bed and holding her new baby girl, the name seemed to fit perfectly.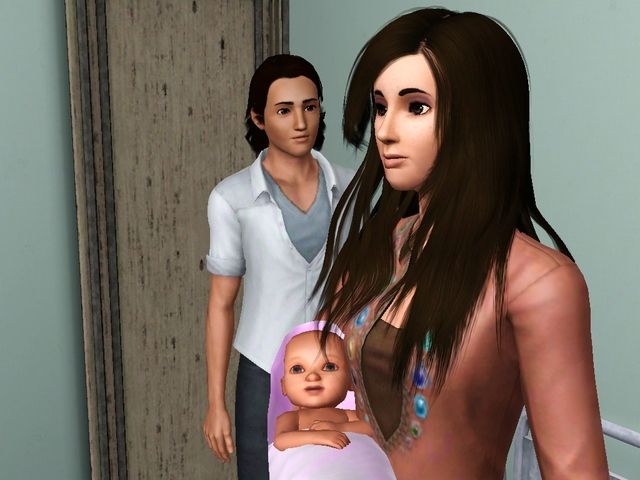 "What should we name her?" Ali asked from where he stood next to the bed. He'd been there the whole time, holding her hand through the labor and putting up with the many things she had yelled at him throughout, much to the doctors' amusement.
The two had discussed many names, but had never settled on one. They'd thought that they still had a bit of time, but their little girl had had other plans, and arrived early. "What about Gwendolyn? Gwen for short?" Dylan suggested, knowing Ali wouldn't regect. He hadn't had any good suggestions himself, having thrown out names such as Ali Jr. and Bob, even after the knowledge that they were having a girl.
"I love it," Ali agreed, and thus Gwendolyn Natara Fallon joined the family.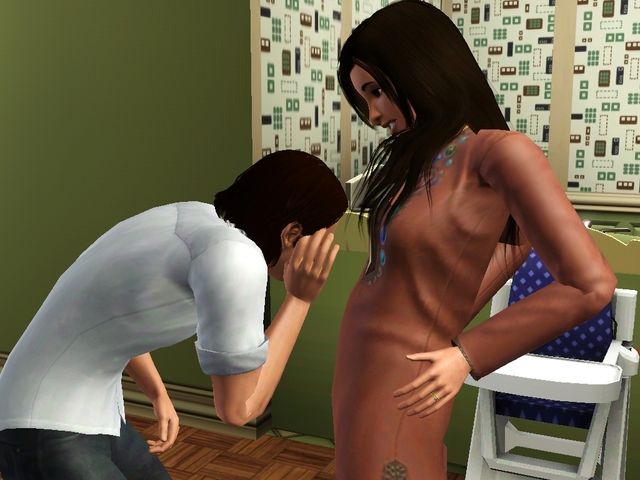 The nine months Dylan had spent carrying their new daughter had been rather uneventful, with Dylan spending most of the beginning of it playing her guitar. When her stomach had gotten to big to be able to hold the guitar comfortably, she instead resorted to doing house work to keep herself busy. She spent a lot of quality time with Echo during those months as well.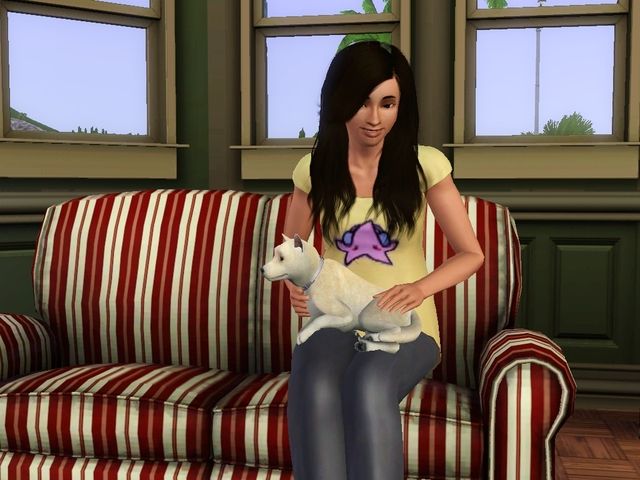 In fact, Echo had become incredibly protective of Dylan during her pregnancy. She tended to follow her around the house, and when Dylan sat down, Echo would leap into her lap and rest her head on her stomach without any hesitation. As Dylan's pregnancy progressed, Echo got into the habit of barking when Dylan had been on her feet too long.
Dylan found herself missing work quite a bit, but at least she had Taylor, who would often drop by or give her a phone call telling her that everyone missed her and wished her congratulations on her pregnancy.
But truthfully, when she wasn't worrying over the baby and being a mother, Dylan was excited. She loved to feel the baby kick every once and a while and, although she could and would happily do without many of the symptoms of pregnancy, she knew it would all be worth it when she held her new baby in her arms. She hoped, at least.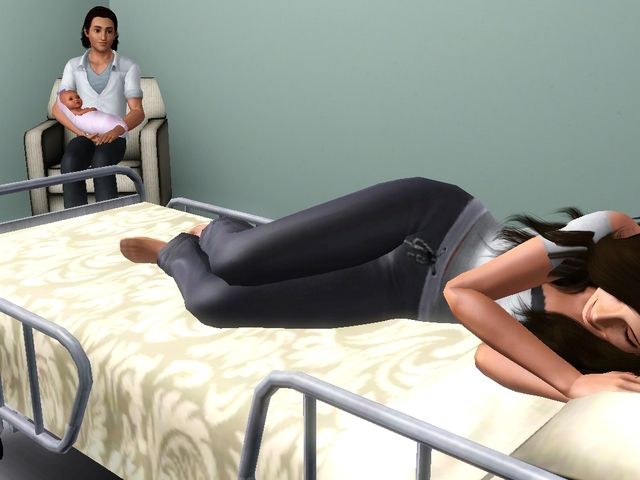 And now, nine months later, holding her new little girl, she knew it was. But right then, she was exhausted. She allowed Ali to take Gwen from her arms and snuggled underneath the blankets to sleep.
She kept her eyes open long enough to see Ali sit down in a nearby chair, rocking their little girl. "Hey Gwen, aren't you a pretty little girl. You're gonna look just like your mommy I bet. Mommy and Daddy love you very much already. You're gonna be really happy with us."
And Dylan smiled, because she knew that they could be parents. And they would do everything they could to be sure that Gwen would be happy. She knew it.
Then she closed her eyes.
***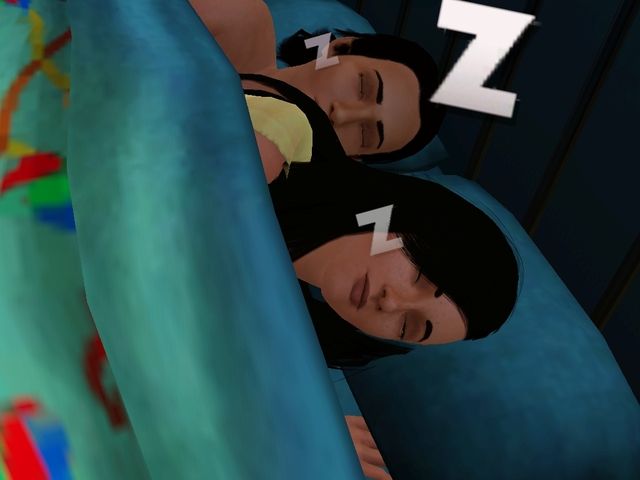 Waaaaaah!
The screaming of an infant awoke both Dylan and Ali, fast asleep in bed.
Groggily, Dylan nudged an unmoving Ali. "It's your turn to get her."
"No, it's your turn," Ali murmured back.
"I got her last time."
"Actually, I'm pretty sure you didn't even wake up last time."
Another piercing scream broke the silence. "Ali, I swear to god, if you don't get up and get her..." Dylan muttered. She was tired and positive that it was Ali's turn to go and take care of Gwen. She smiled in triumph when Ali crawled out of bed and went to comfort Gwen, but even after the cries quieted down, she found herself unable to fall back to sleep.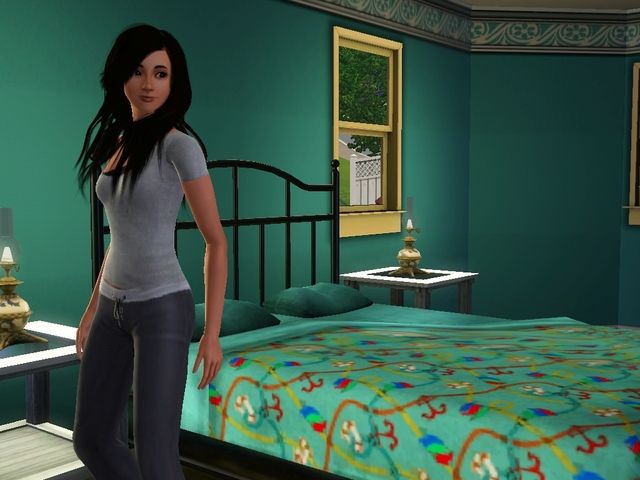 "Guess I'm up," she muttered, taking a glance at the clock and seeing the numbers 5:47 flashing back at her. It was pretty early for her liking, but she figured she may as well make a nice breakfast.
Unwillingly, Dylan crawled out from the warm embrace of her covers and slipped out of her bedroom. She passed by the nursery on her way to the kitchen and couldn't help but glance inside to see Ali snuggling Gwen. The sight brought a smile to Dylan's face.
The nursery was a small little room that they had added onto the house during Dylan's pregnancy. It was decorated in green and white as they had built it before learning the gender of the baby, and was not very big.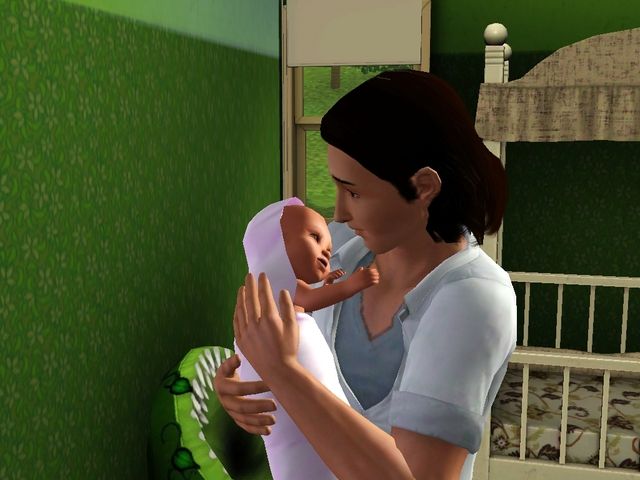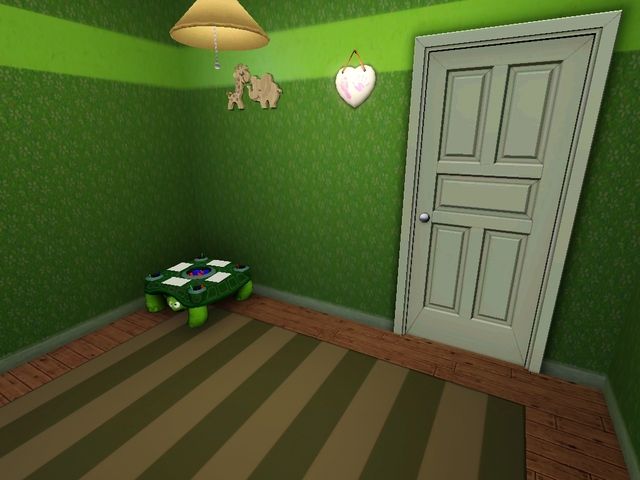 They didn't have the space or the money to make it any bigger.
Dylan sighed. She wouldn't let it on, but the size of the room truly worried her. It was the perfect size for Gwen right then, when she didn't do much more than eat and sleep and poop and cry, but what about when she got bigger? What if Ali and Dylan ever decided to give her a little brother or sister?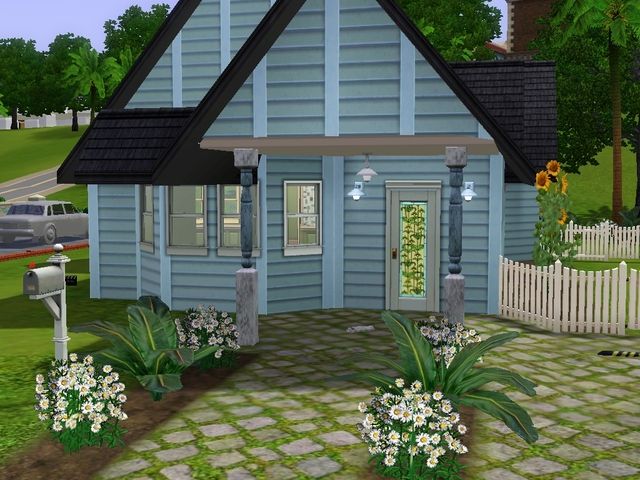 Dylan loved her little beach-front house, but she knew that it wouldn't last forever, not with a growing family. A move could very well be on the horizon for the Fallons, if they could find the money to do so.
***
After a delicious breakfast of homemade waffles, Ali kissed Dylan and Gwen goodbye and headed of to work, leaving the two girls alone for the day.
"How about a walk to the park?" Dylan suggested, eyeing the stroller sitting outside and realizing just how much she was dying for some fresh air. Between being on maternity leave and taking care of Gwen, she hadn't been able to get out much. Now that Gwen was a few months old, surely a walk to the park was a good idea.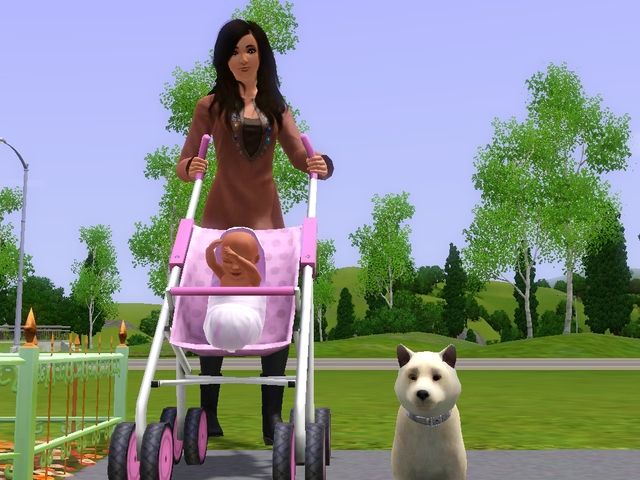 After Gwen's nap, Dylan readied Gwen for a walk. She fed her lunch and changed her diaper and loaded her into the stroller. She decided to take Echo along as well. Heaven knows that dog was in desperate need of a walk.
They walked to a nearby park, where many young, not-yet school aged children were playing while they parents watched and chatted amongst themselves. Although Gwen wasn't old enough to enjoy any of the rides, the children were certainly infatuated with Echo, and many of the parents were quick to introduce themselves to Dylan and tell her how beautiful of a daughter she had.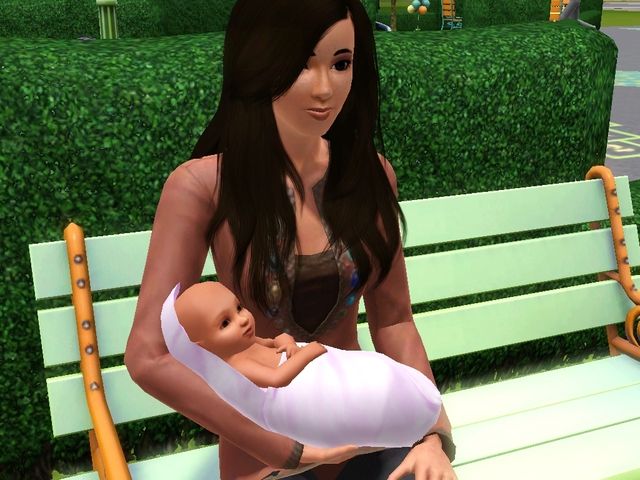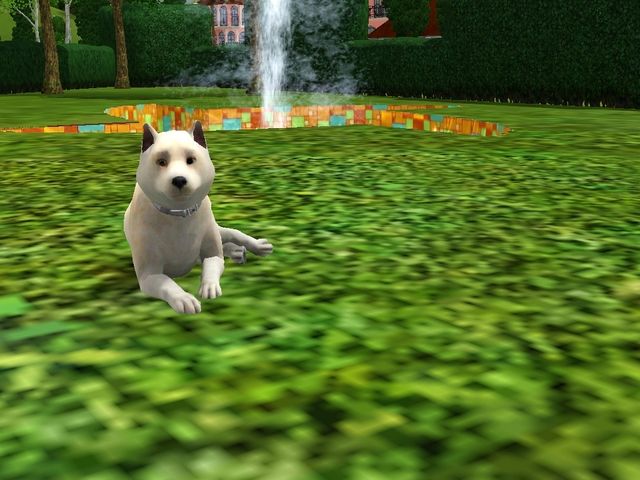 She could have done without some of the parenting tips and stories, but the compliments were nice, and for once Dylan didn't mind strangers coming up to talk to her.
And of course she was enjoying her mother daughter bonding time under the sunshine. In fact, she was sure she saw Gwen smile.
***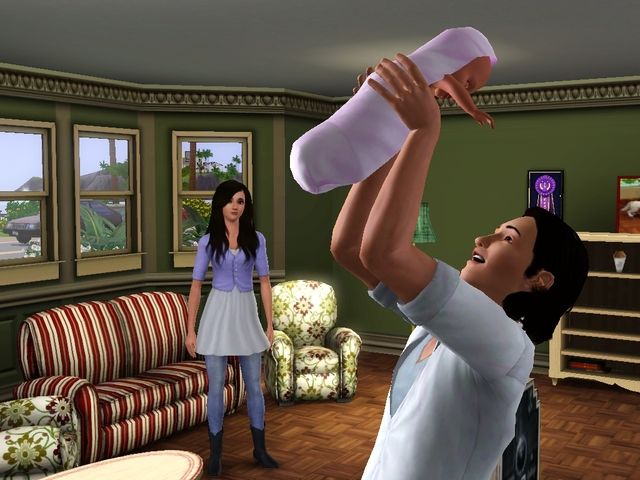 Truthfully, Gwen was a daddy's girl. It was very much Ali's fault, Dylan often joked. He spoiled her rotten and showered her in attention. Granted, Gwen just loved attention in general, and would often scream and cry if ever she just wanted someone to come see her. But Ali's attention was her favourite.
And sure, sometimes Dylan found herself feeling a little jealous when Gwen would begin to cry and only Ali could calm her down, but deep down, she was happy for her daughter. Dylan had hardly had the chance to be close to her own father, it made her happy to give Gwen that chance.
Of course, there was that other side of her -- the terrified part -- that knew Ali could be taken away at anytime, and made her want to protect Gwen. But she pushed that part back, ignoring those fears.
It'll be okay,
she told herself.
***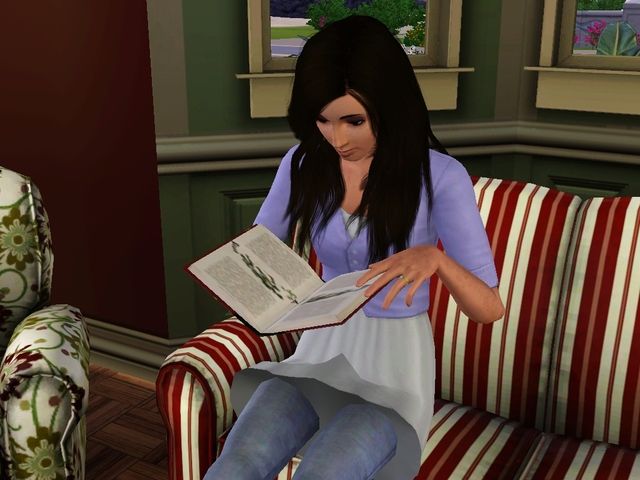 "Dylan! Dylan! Come see this!" Ali's voice carried through the house, startling Dylan from the book she had been half-reading.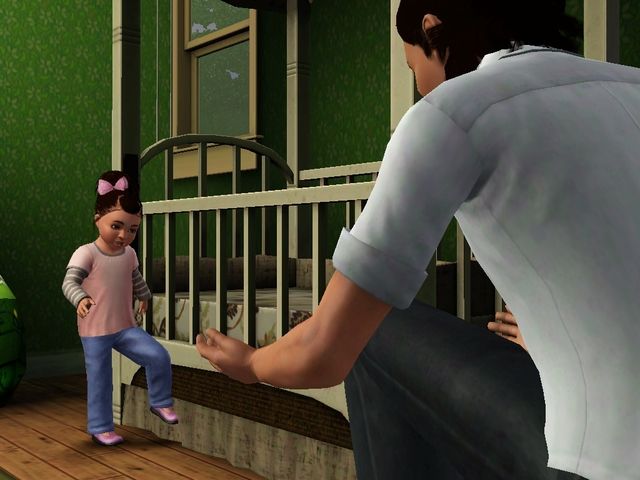 Standing up, she walked into the nursery to find Gwen shakily standing up on her own two feet. The little girl had been growing like a weed. Her dark hair had already grown in thick, and her blue eyes, inherited from Ali's mom, as they weren't blue enough to be from Dylan's father, were wide and curious.
Dylan covered her mouth in surprise as Gwen gripped the side of the crib with one hand and took a few shaky steps towards Ali.
"Did you see that?" Ali asked, his face lighting up with pride.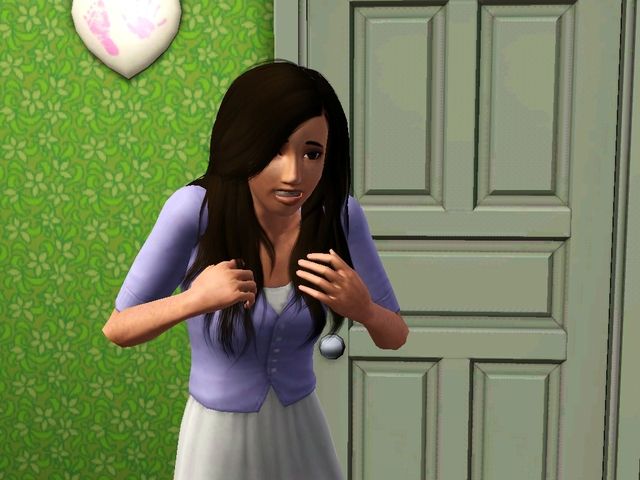 Dylan nodded, her own eyes reflecting Ali's emotions.
And Gwen, seeing that whatever she had just done had made everyone come see her, took a few more shaky steps.
Author's note: And so our first little heiress is born :3 Everyone meet Gwendolyn Fallon!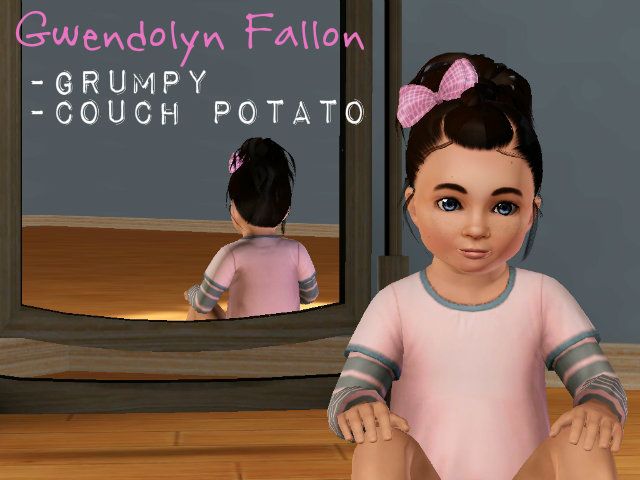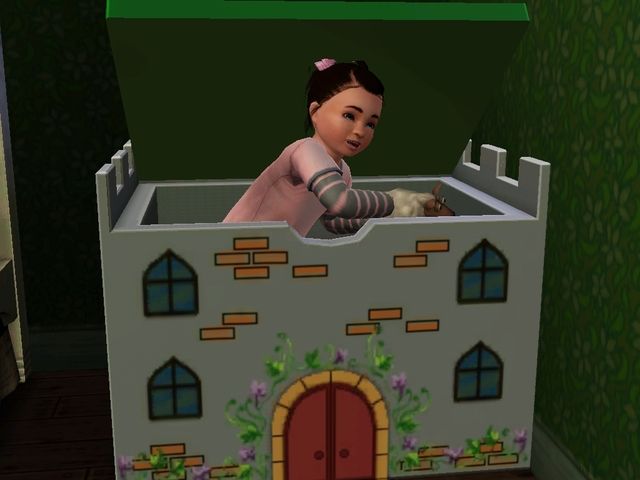 She's a cutie :3 She definitely looks like her mom :3 Her hair is Ali's, however, and her eyes are definitely from Ali's mom (dangit, I was really hoping she'd get Dylan's dad's eyes :p They were such a pretty blue xD)
Current Mood:

sore

Current Music:

Have I Told You Lately- High Valley